I still have a bit to do to make it perfect. Engine build-up coming within the next 8 months to give me full boost on the turbo.
Here it is from the beginning to get everything caught up to the present....
Steve
Here is where the car started...
(I Spy... Black Rabbit in background with '702' in the window... last time we had ice time trials, I guess)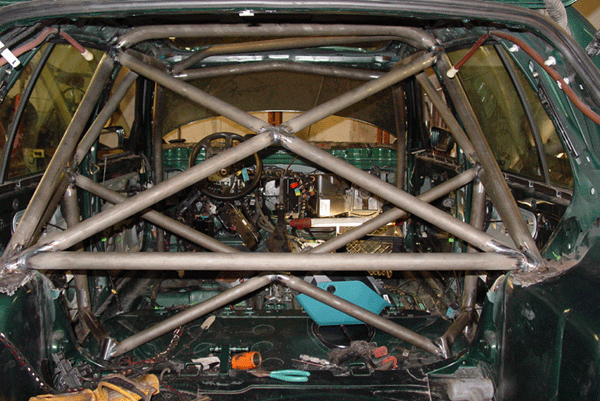 Summer 2006:
Safety
FIA Cage (Done)
FIA Seats (Done)
5-point harnesses (Done)
2.5 LB A-B-C fire Ext. (Done)
Suspension
Bilstein Sport shocks/struts (Done)
Shine Racing coilovers and camber plates (Done)
Shine Racing anti-roll car (Done)
Tires/Rims/Brakes
EBC Yellow brake pads all around & new rotors (Done, thanks for Fast Addiciton)
Waiting for my Mintex pads to arrive.
17x8" rims (Done)
Toyo RA1s (Done)
Plans over winter 2006-2007:
Engine
Turbo GT2871
Performance intake manifold
3" downpipe and side exit exhaust
034EFI Stand-Alone Engine Management
APR fuel pump
57 lb injectors at 3 bar
Adjustable Fuel Pressure Regulator (FPR)
Cooler spark plugs
Might change oil pan (add baffles and trapdoors)
Fuel injectors
Cam shafts
FMIC
Sprayer for coolant radiator since FMIC will block some of its air flow.
Oil pan (trapdoors/baffle)
Transmission/Clutch
Lightened flywheel and performance clutch.
LSD
Body
No plans other than some minor body work.