Well, Scrappy certainly is different with Turbo. I don't feel like I maxed out his performance at Ascutney this weekend. Heck of a lot faster in the speedy sections. Very happy with it, but it is going to take some learning. I'm not all that comfortable with Ascutney to begin with, so changing it up for that event made for a learning experience.
Previously I believe my high speed was 61 at Ascutney. Never feeling the need to use fourth gear.
This time around I topped out around 79mph. I also used 4th gear once(yet that wasn't the 79 mph run).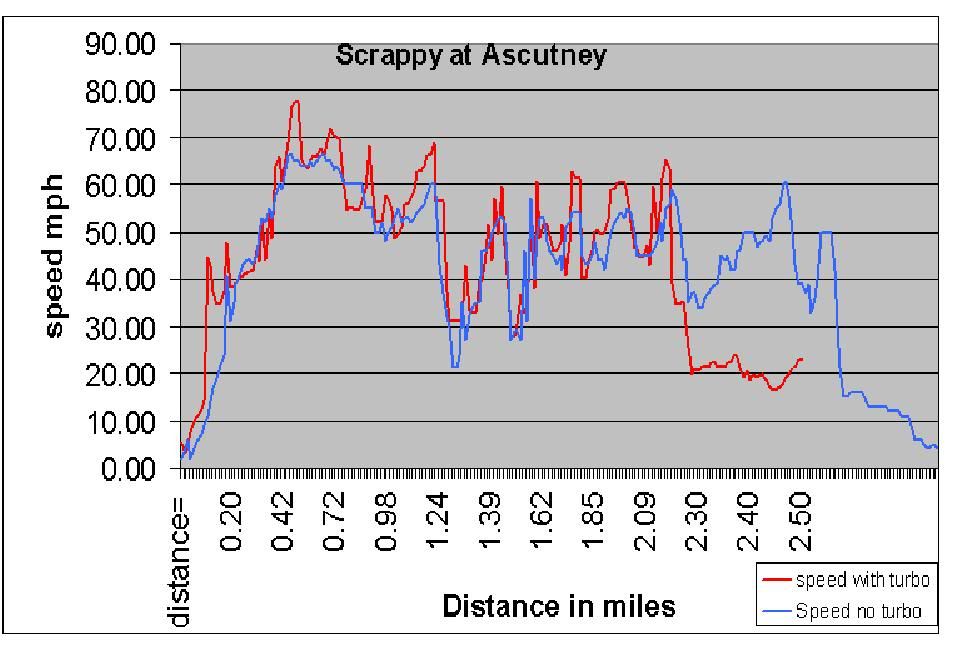 I'm finding it much harder to be smooth with the new found power, hopefully that comes with time.