Hi guys, I haven't been too active on this forum but I wanted to share my current project as I am hoping to participate in auto-x again. Depending on how fast I can put this all together, I may be able to make it to the final event of the summer, otherwise I'm looking forward to next season. I attended a couple events a few years ago in my old 98 TSi (below).
I ended up selling the TSi, and it went through a couple different owners. Over time it rotted out beyond saving. However, through a random chain of events, I was able to get a clean, practically rust free '95 shell AND save some of the components off what used to be my old 98 TSi. Now the process of putting the puzzle back together begins...I was able to get the transmission, drive shaft, transfer case, rear subframe, and suspension from my old TSi. This is the biggest project I've taken on so its going to be a learning experience for me, but I'm looking forward to the challenge.
My old TSi-RIP (Its in even worse shape than this pic depicts.)
The new shell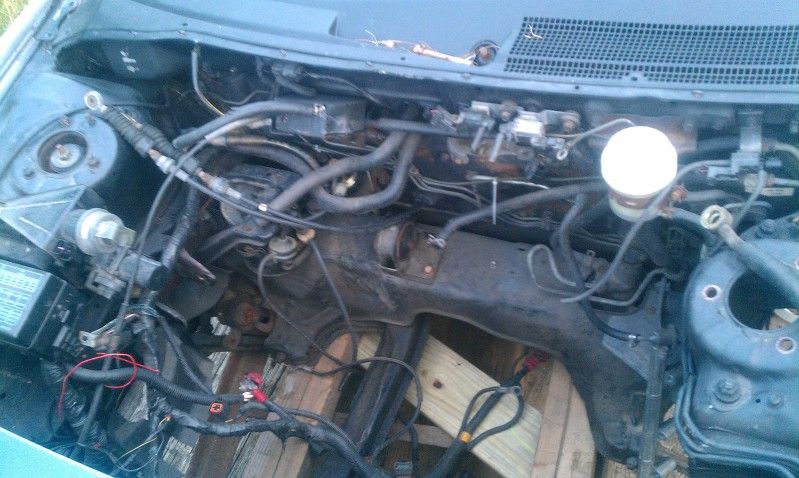 Loading it onto the trailer
Unloading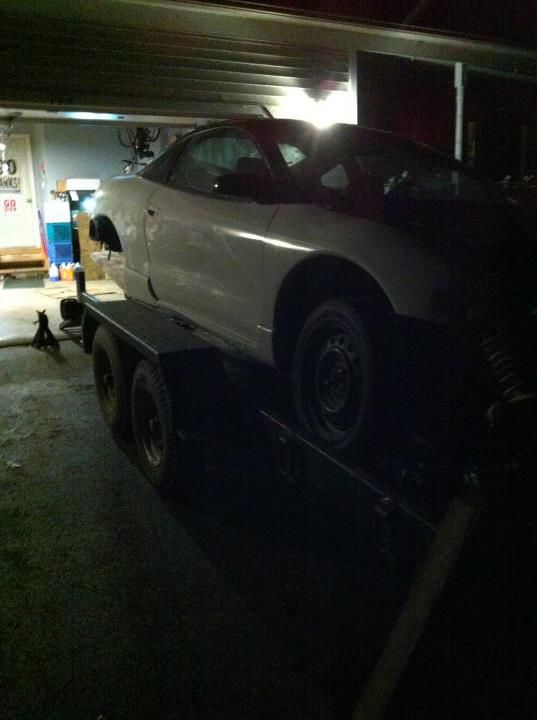 Its new "home"
Let the fun begin!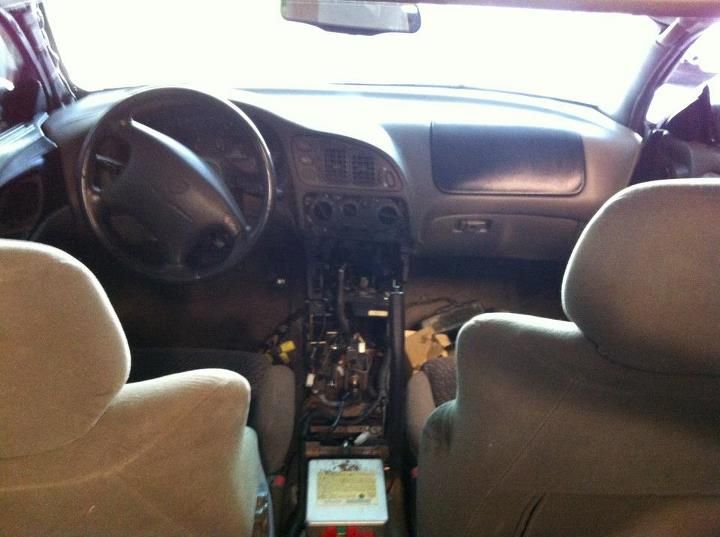 Small update 8/7/12-
Replaced the passenger door to match the driver side.(Plus the white one had a hornets nest in the mirror which I found upon closing the door and seeing 4 or 5 angry hornets crawl out)
Installed the lowering springs/strut assemblies from the TSi
Picked up my old hood which is in surprisingly great shape. A previous owner put all the decals on the hood, minus the "Spirit of Competition" one...that one was mine from when I originally owned the TSi.
Hood and fender reinstalled
Mock up
Excess stickers removed
Next on my to-do list is to get the rear subframe put in, and get/piece together a 6 bolt motor.